Window Screen Repair and Replacement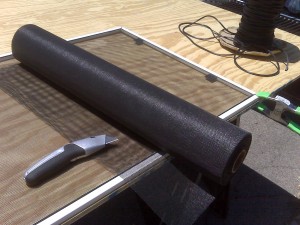 We now offer screen repair and replacement for customers.
Do you have screens that have been discolored due to sun burn?

What about holes and tear damage?

Got a bent frame that needs to be replaced?

What about a window screen that needs the pull tabs replaced?

Or the screen door that the dog ran through?
We can fix all of these and more. We offer all of these services on-site, or off-site, whatever is more convenient for you. And for those custom window screens, we can help you get the right fit replacement if we can not do it ourselves.
Have Questions? Just Ask!
The best way to determine the final estimate is by contacting us at (619) 992-3001
or emailing me at mail@clearviewofeastlake.com